NEED HELP TO PLACE A BID?
Take a minute to read the content of this page. We made a simple guide to help you through the process!
To follow an auction or bid live, first make sure you are registered on our online auction site.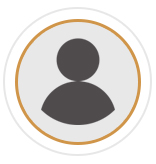 CREATE YOUR ACCOUNT
In order to bid, you first need to create an account. To do it, click on Login at the top right then on Create Account or follow this link.
*If you already have an account, you can skip to the next section
FILL IN YOUR INFORMATIONS
You will first need the information to identify yourself. The email address and the password chosen here will be used to log later. You will also receive the updates of your bids and your invoices at this email address. Fill up all requested fields and click on CREATE ACCOUNT.
ALMOST DONE, COMPLETE YOUR PROFILE
To finish the creation of your account, you need to complete your profile. Click on your name in the top right. Click on EDIT then confirm by clicking on the tick. Next, a credit card must be added. As a security measure and in order to avoid fraud, the credit card provided will be debited with 1USD, an amount which will be automatically reimbursed. The refund can take 24h to 48h before appearing in your bank statements. As the payment of the lots is not made on the site, this card will not be used to pay your invoices.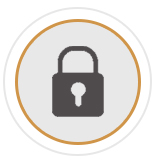 LOGIN
To log in, click on Login at the top right, identify yourself using you email address and your password, then click on LOGIN in red.
PROBLEMS LOGIN IN?
If you are not able to connect, make sure you have already created an account on the site. If so, click on Forgot Password? and enter your email address to receive the instructions (the address must be the same as the one you used to create your account).
Open the help email and click on the link then choose your new password. You can now log in.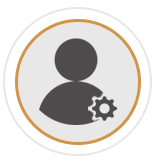 EDIT YOUR PROFILE
You can change your profile information at any time. To do this, log in and click on your name on the top right
Once you are there, click on the EDIT button for the section you want to edit
When you are finished, confirm or cancel the changes by clicking on the tick or the cross.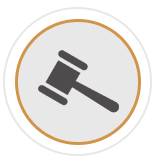 PARTICIPATE IN AN AUCTION
In order to participate in a sale, you must first register for it. To do this, log in then click on the red REGISTER TO BID button on the home page or on the top of the catalog page of the sale.
*If you register for the first time, approval may take 1 to 2 business days.*
Once your registration has been approved, you will be assigned a Paddle number and you will receive a confirmation email.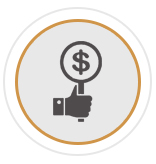 PLACE A BID
Once you are registered, they are two ways to bid: absentee biding and live bidding.
Absentee bids are placed before the beginning of the live auction. For example, if the sale starts on February 1st at 6 p.m., you can place an absentee bid on any lot until February 1st at around 5.45 p.m.
Live bidding work on the same principle as auction room bidding. Lots are presented in order, one by one. You can bid directly on the lot that interests you when its turn comes. The lots are sold one by one until the end of the sale.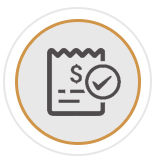 Need more help? Connect with us!
Our experienced team is here for you!
Please do not hesitate to contact us.